LED Lighting for Tennis Courts
When the world is watching an indoor tennis match, proper lighting is critical. On a tennis court, a tennis ball is actually quite small, and without proper lighting, no one will be able to see it. AEON LED Luminaires offer effective, efficient lighting for indoor tennis courts, and here is why so many properties are making the switch to LED for these purposes.
Improved Color Rendering for Telecasts
As tennis continues to grow in popularity, televising important matches becomes more and more commonplace. However, poor lighting makes it difficult for television viewers to properly see the match. LED lighting with a color rendering index of greater than 85, such as AEON LED Luminaires, allows colors to be seen properly even when televised. These luminaires were designed specifically for 4K and HD broadcasting, so televised tennis matches are no longer a problem.
Increase Visibility Improves Game Play
Not only does a high color rendering index help with broadcasts, but it also helps the players on the court. Proper illumination of the court allows tennis players to perform to their best ability. It makes the ball easier to see, so each stroke is accurate and on point.
LED lighting from AEON LED also reduces the amount of glare on the court. This further improves the game experience for the players because it prevents errors due to glaring light.
These lights also come in a range of beam angles, allowing facility directors to properly direct the light exactly where it is needed on the court to properly illuminate the full playing field. LED is growing in popularity for tennis courts because it makes gameplay more enjoyable.
Making the Game Experience More Pleasant for Spectators
Not only does LED improve the experience for players, but it also improves the experience for spectators. Reduced glare and proper color rendering reduces eye fatigue and allows spectators to watch every move carefully to take in the match fully. AEON LED Luminaires also help keep spectators safe as they navigate bleachers and steps with proper illumination.
Reduced Costs for Facility Operators
Not all indoor tennis courts host matches that draw spectators or require television viewing, but all need lighting to keep players safe, and that lighting can get costly. A final reason why LED is becoming the lighting choice for indoor tennis courts is the cost savings these luminaires provide. When switching from conventional lighting to LED, facilities managers notice lower electric costs with the first billing cycle. Over time, these lights easily pay for themselves. In addition, they last significantly longer than other lighting options, reducing maintenance costs and replacement costs. Improved illumination combined with reduced costs across the board makes LED the logical choice for indoor tennis courts.
Increased Lifespan Increases Convenience
In addition to reducing the amount of time that is spent on maintaining lights, the increased lifespan available with LED court lights makes play more convenient for everyone. Maintenance crews have less concern that light will go out during a match because these lights last for decades without the need for replacement. Players can take to the court with confidence, knowing that they will have sufficient lighting without risk. There are two reasons for this.
First, AEON LED has technology built into the luminaire that reduces the damage from heat. This is a common problem with LED bulbs, and it can shorten their lifespan. Second, AEON LED Luminaires are designed with rugged, water-resistant, and dust-resistant housing. This protects the more delicate components of the light from the risks associated with tennis court lighting, including impacts from the tennis balls.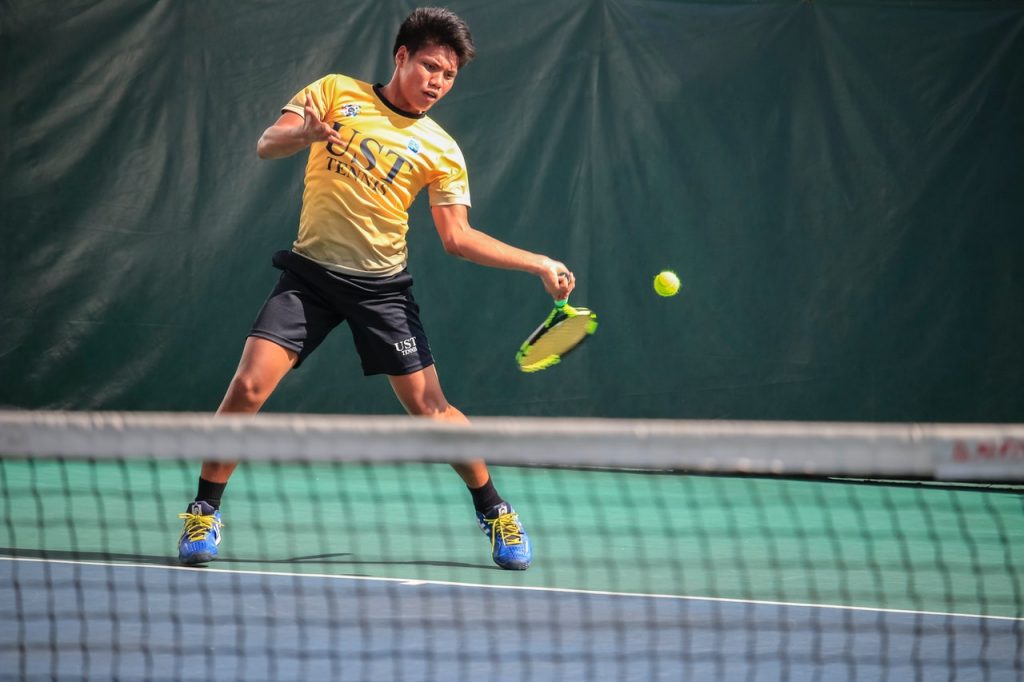 FAQ About Indoor Tennis Court Lighting
At AEON LED, we hear a lot of questions about lighting for different scenarios, including indoor tennis courts. Here are some of the common questions we hear and their answers.
What are the most important features for LED tennis court lights?
LED court lights need to have longevity, clarity, proper color rendering, and no glare. Visibility is important in a game that involves a small ball moving at a high speed, while longevity is important in an arena environment where replacing bulbs is challenging and time-consuming.
Why are LED court lights a good choice for tennis court lighting?
LED works well for tennis court lighting, both indoors and outdoors, because of its clarity and long lifespan. When you install LED tennis court lights, you will get many years of light from one luminaire or bulb. This reduces the amount of time you have to spend replacing bulbs and can lower your operating costs as well. Because outdoor LED tennis court lighting is often on tall light poles, and indoor tennis court lighting is high on the ceiling, replacing it less frequently is beneficial for everyone.
How much light do I need to light a tennis court?
Tennis court lighting must match the regulations for the type and level of tennis being played. Recreational tennis does not require as much lighting as professional tennis, for instance. Check the federal and state regulations as well as the USTA regulations for tennis court lighting to ensure you plan enough lighting for yours. In addition, if the facility will have televised matches, you will need adequate lighting for high definition filming.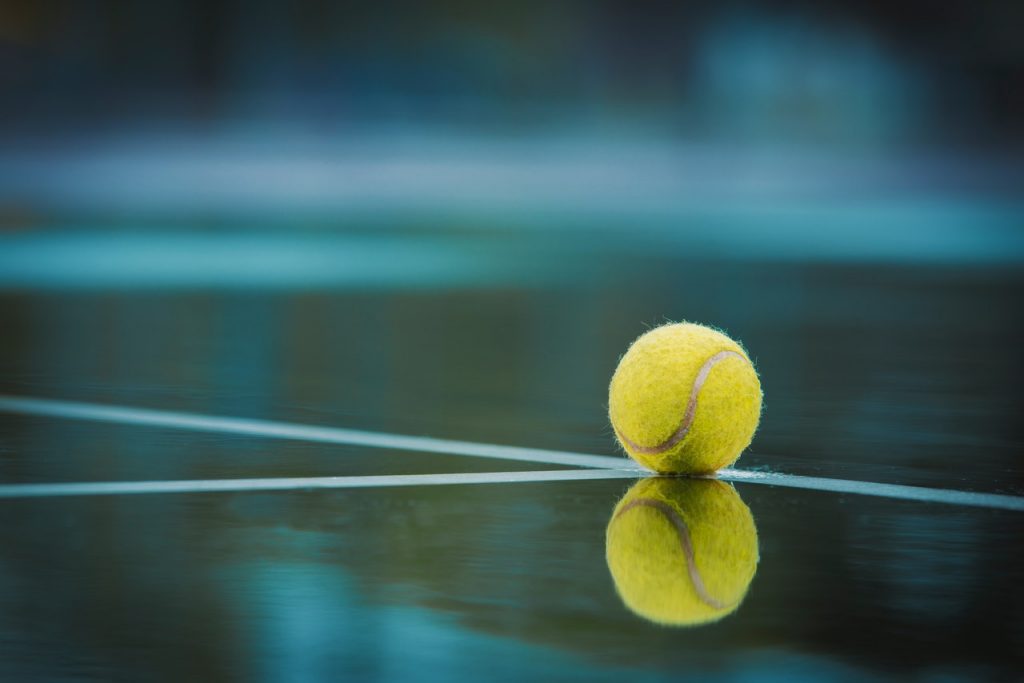 Where can I buy reliable LED tennis court lights?
If you are looking to upgrade your indoor tennis court lighting, find out what is available from AEON LED. Our luminaires provide some of the clearest, longest-lasting and brightest LED lighting for indoor sports venues. They are durable, provide instant-on capabilities, and deliver light that's close to natural sunlight.
Are Indoor and Outdoor LED tennis court lighting options different?
Indoor and outdoor tennis court lighting options have the same need for bright lighting that shows colors true-to-life. It needs to be long-lasting and have a wide beam angle so that it will reach the entire court well. Uniformity is important for both indoor and outdoor lighting. With outdoor tennis court lighting, the lighting needs to be durable to withstand dust, bugs, and water exposure. Outdoor LED tennis court lighting from AEON LED fits this need well with one of the most durable lighting options on the market.
What are the benefits of LED tennis court lights over metal halide tennis court lighting?
LED luminaires use less energy than metal halide lighting, and they also last longer. This means cost savings over the lifetime of the light. LED tennis court lights also have truer color rendering and more effective brightness. They are instant on lights so, unlike metal halide, they do not need a period of time to warm up.
With AEON LED, it's easy to maintain the right level of light for your tennis courts to improve gameplay and spectator experience. Browse available products today, and see the difference that AEON LED will make for you.