Lighting outdoor sports stadiums is an important part of creating a positive experience for athletes and spectators alike. While there are many sports lighting companies out there offering lighting options, if you are looking for the latest innovations in stadium lighting, you need to partner with AEON LED. AEON LED luminaires are the brightest, most energy-efficient, and longest-lasting options among sports lighting manufacturers, giving you several benefits as you search for lighting for your facility. Here's a closer look at why our stadium lighting solutions are the ideal choice for your needs.
Reduced Glare and Improved Color Rendering
One of the features that sets AEON LED miles apart from other lighting options from other sports lighting companies is the quality of illumination. Our luminaires are glare-free with a UGR of less than 19. This means they are going to create as much glare as a mild indoor light, which is practically nothing. This improves visibility for players, allowing them to perform better on the field or court. Not only that, but AEON LED luminaires have the highest color rendering index in their class (CRI>85). This means that the colors on the field or court will be shown as true to life as possible. Players and spectators will see jersey and field colors as they were intended, improving the overall experience at the game.
Improved Lifespan Reduces Maintenance Costs
Sports stadium lighting is one of the more difficult types of lighting to replace. Because stadium light fixtures are located so far off the ground, replacing a lamp or bulb is a tedious process. AEON LED luminaires have a long-expected lifespan, and that means less time spent replacing bulbs or lamps. These luminaires have heat-managing technology built into the design, which helps extend their expected lifespans far longer than the lamps produced by other sports lighting manufacturers.

Efficient Lighting Reduces Energy Expenses
Not only do AEON LED luminaires last longer than their counterparts, but they are also some of the most efficient lights on the market. These have an efficacy of 140 Lumens/Watt Delivered. They will deliver a crisp, bright light using far less energy than other lighting options. In fact, many report energy savings as much as 85 percent when they make the switch from traditional stadium lighting to efficient AEON LED lighting. Less money spent on energy and maintenance combined means a more efficiently run stadium facility.
What Sets AEON LED Apart from Other Sports Lighting Companies
AEON LED leads the pack when it comes to exceptional sports lighting options. By continually pursuing the best technology to improve lighting for customers, AEON LED provides sports franchises, schools, and other athletic facilities with LED lighting that delivers exceptional illumination and longevity. Our luminaires are the industry's longest-lasting lighting options, with glare-free, bright optics that provide a better experience to fans and players.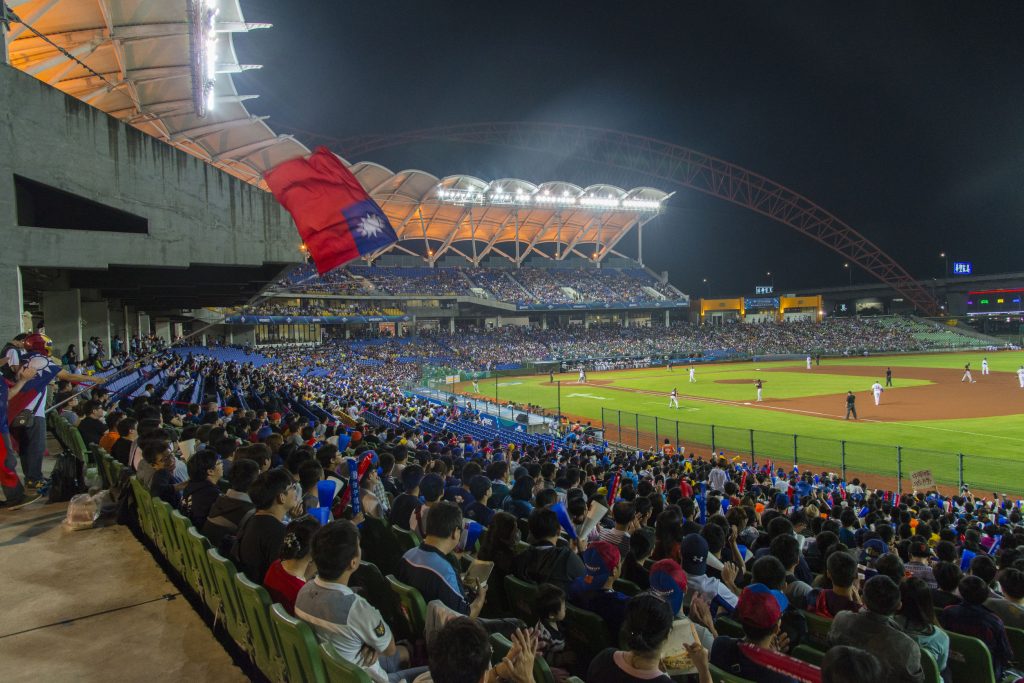 Stadium and Sports Lighting FAQ
Do you have questions about stadium lighting? Sports lighting manufacturers want their customers to know the answers to their inquiries to make the right lighting choices for their facilities. Here are some of the most common questions sports lighting companies hear from their customers:
Are there any standards for sporting venues?
Yes, The Illumination Engineering Society of North America offers standards for lighting levels for sports fields and stadiums of all types. Also, various organizations that run leagues and groups, like the NFL or the NCAA, also have regulations that their teams must follow. Reputable sports and stadium lighting companies will help their customers find and adhere to these lighting standards.
What is spill light, and how does it affect stadium and sports lighting?
Spill light is the light from your stadium light source that spills into other neighboring facilities or properties. Many cities and towns have regulations about spill light as well as glare from outdoor stadiums. When choosing a lighting option, look for one that protects from spill glare. AEON LED Luminaires have zero glare and protect you from light spillage, giving sports stadium managers a workable solution to keep their facilities well lit while controlling the overall light.
Why is LED the right choice for stadium lighting?
Stadium lighting companies are encouraging their customers to switch to LED lighting for several reasons. This lighting option is more efficient than traditional lighting. It also lasts longer, reducing maintenance costs for maintenance crews. It provides a more precise lighting option that renders colors accurately. This makes it a safer, more cost-effective option for lighting stadiums.
How much lighting is needed for an outdoor stadium?
The amount of light necessary to light a stadium depends on the sport being played and what level. Each sports organization has its own rules and regulations about lighting that must be followed. These regulations will cover the total number of lumens and the uniformity of the light needed to keep players safe and ensure a positive internecine for fans.
Your athletes and spectators deserve bright, effective lighting. You need efficient, long-lasting lighting to help manage your operating costs. AEON LED luminaires deliver both. If you are looking for sports lighting companies you can trust to provide quality, durable and efficient lighting, AEON LED delivers. Learn more about our stadium lighting solutions today!