FREE SPORTS LIGHTING LAYOUTS & PHOTOMETRIC STUDIES:
View how AEON LED Luminaires will illuminate your facilities and applications. You will be able to see on paper what the light levels will be across the field or area that will be illuminated by AEON Luminaires. With AEON LED there are multiple Lumen packages and you can see which AEON Luminaire works best for you and your Facility.
Designed around IESNA Standards, you can be rest assured knowing that AEON will provide you with Recognized Industry Benchmarks of what your specific application requires in terms of Foot Candle Levels and Uniformity Ratios. Increased light levels increase safety for workers and or players and spectators. Know exactly what you are getting with AEON LED and with our precision Glare-Free optics that has no Spillage or Sky Glow that makes AEON LED Neighborhood friendly.
Build a State-of-the-Art Lighting System from the Ground-Up or Bring a Current Facility into the Future!
Fill Out the Form Below to Request a Sports Lighting Layout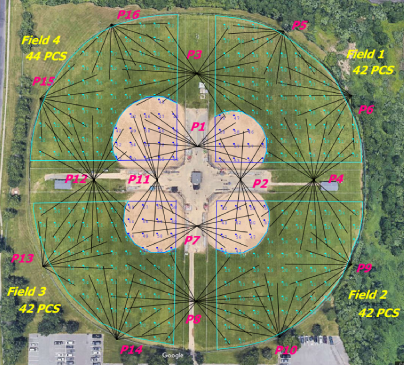 Free Lighting Layouts