AEON LED - Nashville Fairgrounds Speedway
On April 15th, 2020 the Nashville Fairgrounds Speedway finished their install of AEON LED Luminaires on the front stretch of the speedway. Nashville Fairgrounds Speedway is preparing to start on their 63rd season of asphalt racing and when the track opens this year drivers and spectators will notice a difference on the track. The speedway completed and installed 40 pcs. of the 520W AEON LED Luminaires across the front edge of the canopy covering the main grandstands.
With AEON's Patented Design and Proprietary Glare-Free Illumination makes the facility pop. AEON LED offers a High Color Rendition showing True Colors with a CRI >85 you'll see colors how they were meant to be seen. With our Unified Glare Rating (UGR) <19 the Luminaire is easy on the eyes with no uncomfortable sensation or visual discomfort for drivers' and spectators.
The AEON difference is noticeable: "The front straight has taken on a whole new look", exclaimed D&D Events CEO, Randy Dyce. Even on social media people were taking notice to the upgrade to the Historic Nashville Fairgrounds Speedway. Most notably was Dale Earnhardt Jr:
Whomever is taking care of that track is doing a great job. Looks pristine. https://t.co/ccbxAujF14

— Dale Earnhardt Jr. (@DaleJr) April 16, 2020

"The Speedway had dark spots in turns one and four of the five-eighths mile and the back straight-a-way of the quarter-mile." said Scott Menlen the General Manager of Nashville Fairgrounds Speedway. AEON LED offered a solution that had multiple NEMA Beam Spreads for even light distribution for equal coverage of light. Light Uniformity makes it easier to see that increases safety.
The Fairgrounds Nashville Senior Maintenance Manager David Lewis said: "In past seasons we've had to redirect lights from the turns and quarter-mile to compensate for the poor lighting on the main straight. Now, with these new LEDs, we can properly illuminate the front straight-a-way and aim some of the corner lights back to their originally intended positions".
Not only does adequate lighting ensure the safety of drivers and their crews, but it provides security to spectators and makes the overall experience more enjoyable. That was the goal that Track Enterprises and D&D envisioned when they made the lighting upgrade to AEON LED.
"The new lighting project is designed to not only enhance the spectator viewing experience, but it is yet another measure towards the drive for a safer speedway initiated by Track Enterprises and D&D Events."- said Scott Menlen the General Manager of Nashville Fairgrounds Speedway.
Another added benefit by switching to AEON LED we had Broadcasting in mind. AEON LED Luminaires meets and exceeds 4K Broadcasting Standards. With DirTVision.com and Speed51.com makes broadcasting your local home track easy. The lighting upgrade to Nashville Fairgrounds Speedway makes broadcasting from the track ideal.
AEON LED is proud to partner with Nashville Fairgrounds Speedway and be a Lighting Solution for their facility. The AEON Luminaires are available in five different LED delivered Lumen Packages: 33,100lm, 44,100lm, 62,100lm, 73,500lm & 105,000lm. AEON delivers an Industry leading 140 Delivered Lumens per Watt! The AEON Luminaire has Multi-Voltage Options: 100-277VAC and 347-480VAC.
Editor's Note: The historic half-mile NASCAR Racetrack was originally scheduled to begin the season on Saturday, April 18th and that has been delayed because of the COVID-19 Pandemic. To learn more about Nashville Fairgrounds Speedway, visit www.nashvillefairgroundsspeedway.racing and be sure to like 'Nashville Fairgrounds Speedway' on Facebook and follow @RaceFairgrounds on Twitter.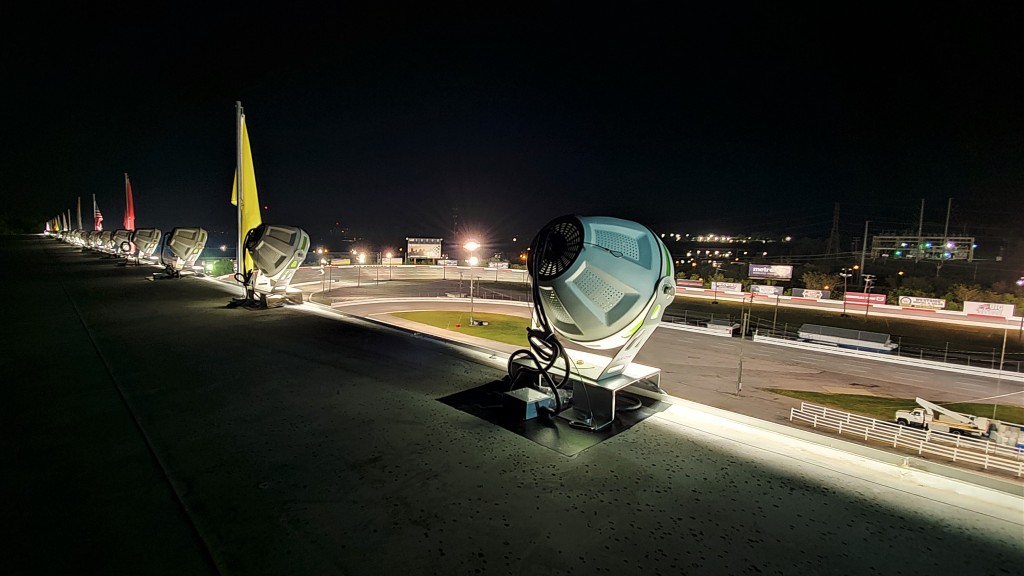 40 AEON Luminaries on the Canopy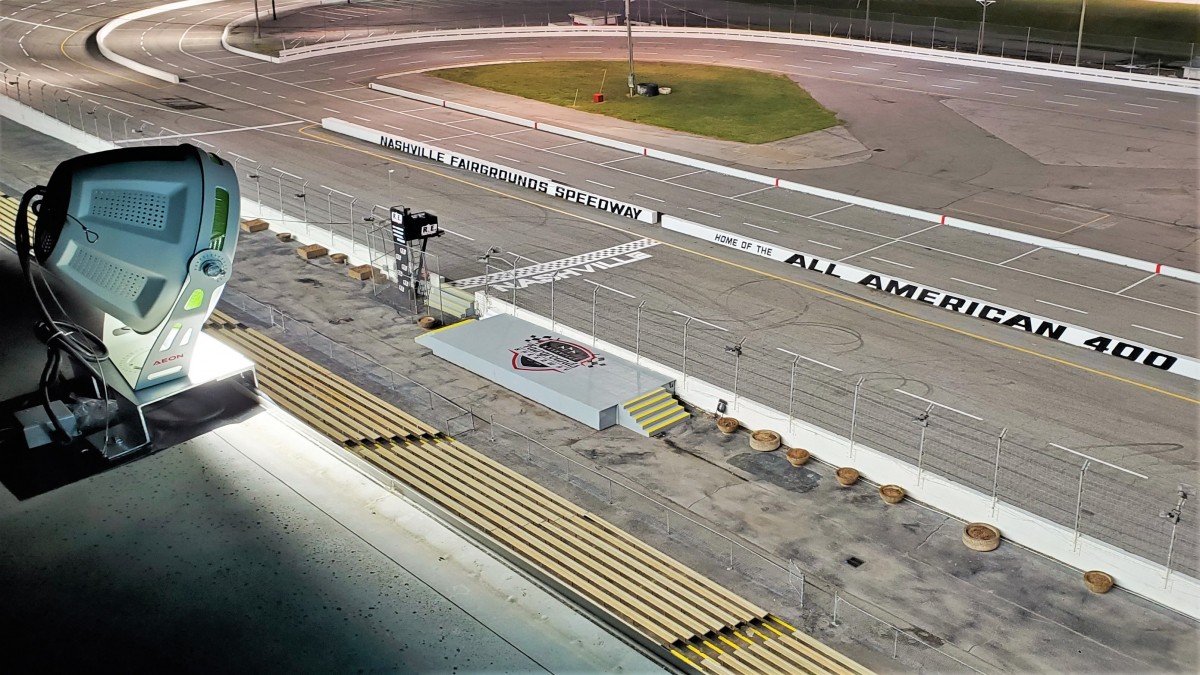 520W AEON Luminaires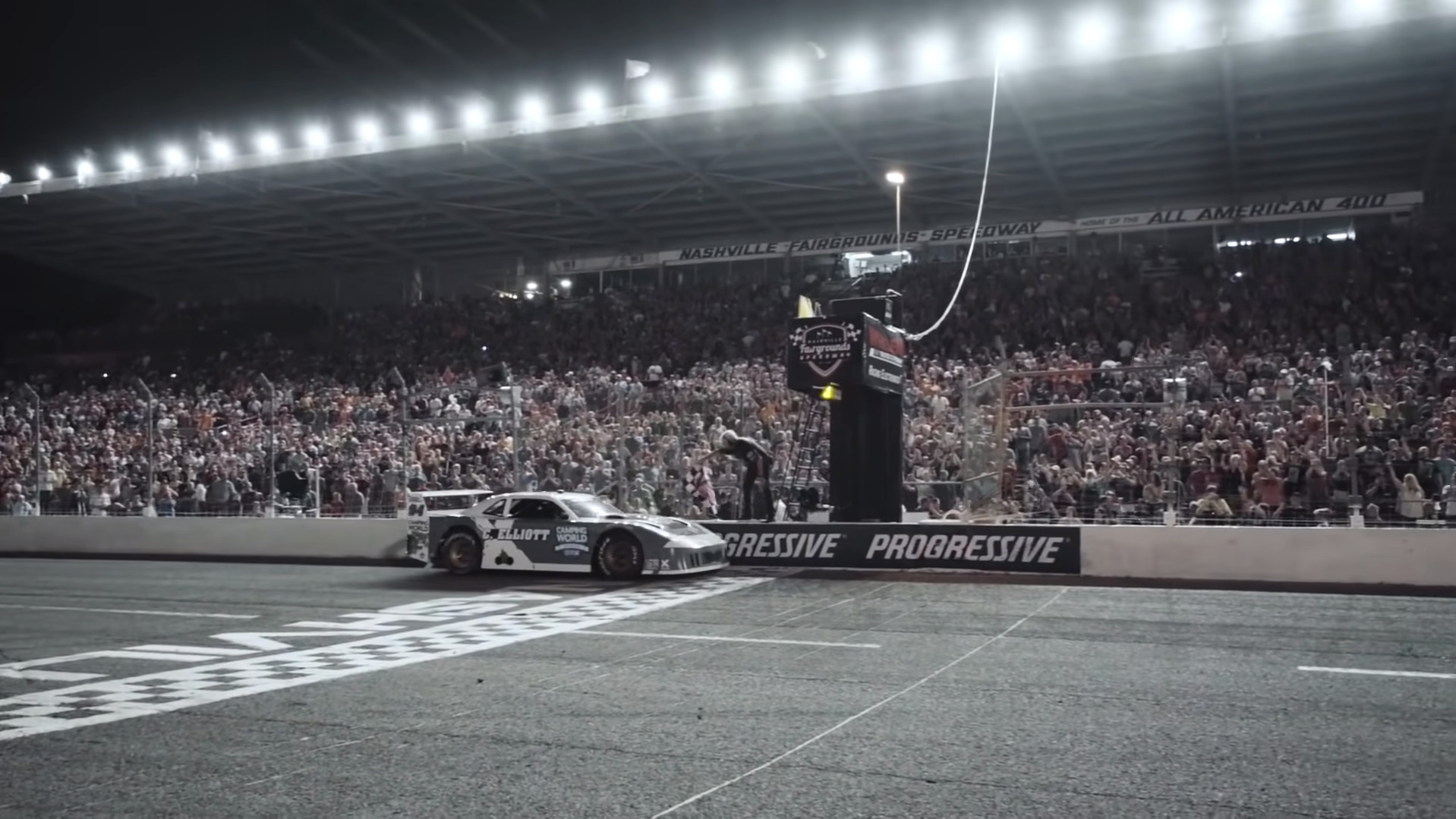 Lighting Up Champions
Are you interested in purchasing products or speaking with a true lighting expert? Please fill out the form below, and we will be in touch shortly!
International Headquarters
9410 D DUCKS LANE
SUITE A
CHARLOTTE, NC 28273
UNITED STATES