AEON Case Study - Macdonald Stadium
Overview
Macdonald Stadium is a multi-purpose athletic field located in Malden, MA.
When their stadium lights were due for a lighting upgrade, the stadium looked to LED lighting technology to help them achieve their goals. The traditional Sport Light fixtures used 1500W Metal Halide lamps and ballasts. Much of the initial light output of the fixtures had depreciated since the MH lamps were installed many years ago. While improving visibility and light levels on the field were a primary concern, they were also concerned with minimizing upfront costs, energy costs, and future maintenance costs.
Solution
To cost-effectively upgrade the Stadium Lighting, they turned to HyLite LED's new innovative line of Sport Luminaires, AEON Sports Lighting. The 520W AEON Sports Light dramatically improved visibility in the area while cutting energy consumption by 68%. The retrofit AEON Sports solution selected by Macdonald Stadium minimized upfront costs by utilizing the existing poles. Additionally, with a rated luminaire life of up to 100,000 hours, the AEON Sports Luminaires will last over 5+ times longer than the current Metal Halide lamp. Ballasts were eliminated from the circuit, additionally reducing maintenance costs and energy consumption.
Savings
Prior Traditional Energy Consumption (including ballast draw factor):
52 pcs x 1,610W= 83,720W
Current AEON Energy Consumption:
52 pcs x 520W= 27,040W
Conclusion
After the conversion, Macdonald Stadium now has a solution that will last them years on end, allowing them to spend their time, money, and resources on more productive projects instead of changing out failed lamps and ballasts. With a 48% reduction in Energy Consumption & more appealing aesthetic improvement, here is what the Facilities Supervisor had to say:
"Since the new lights that have been installed at Macdonald Stadium, we have had 4 returning renters from last year. The first thing they say to me is: 'What have you done with the lighting? I can't believe how brighter it is.' AEON is definitely a significant improvement."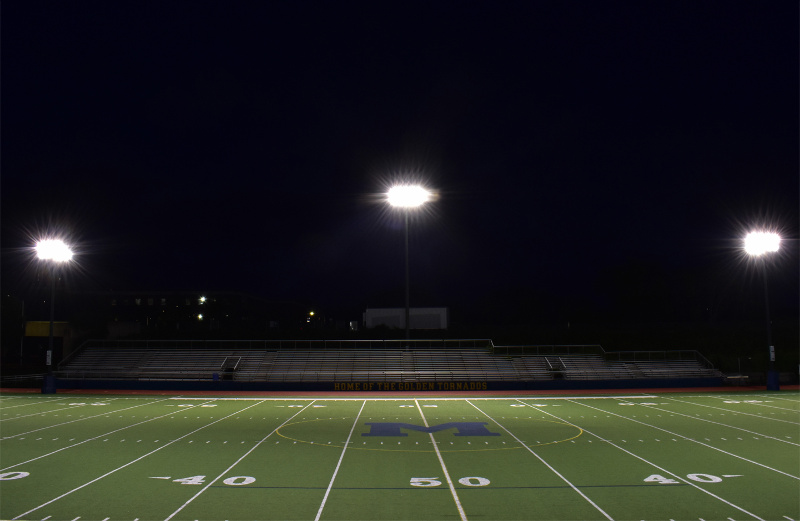 BEFORE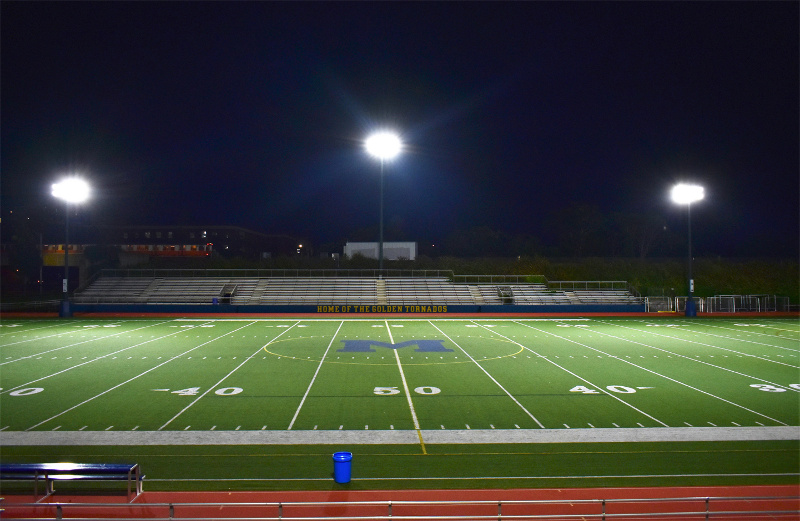 AFTER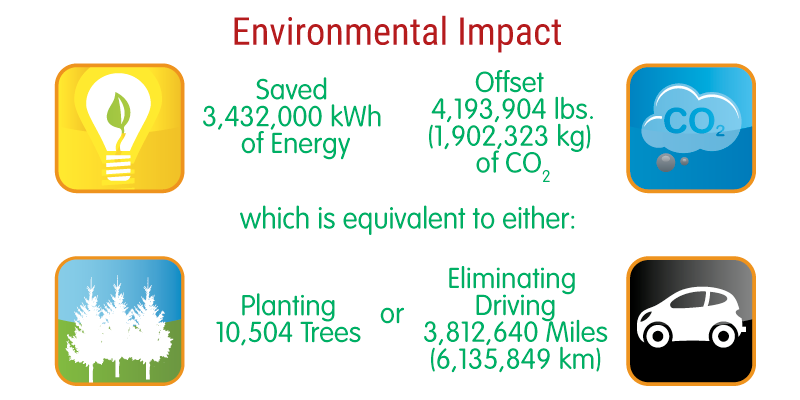 Are you interested in purchasing products or speaking with a true lighting expert? Please fill out the form below, and we will be in touch shortly!
International Headquarters
9410 D DUCKS LANE
SUITE A
CHARLOTTE, NC 28273
UNITED STATES