Lighting Solutions for Volleyball Courts
Whether outdoors on the beach or indoors in a sports court, volleyball courts need the proper lighting to deliver great gameplay and a positive viewing experience for spectators. While the sun can light outdoor courts well during the day, after dark additional lighting is needed. For reliable, instant-on, efficient lighting, more and more facilities are turning to LED lighting.
Benefits of LED Lighting for Volleyball Courts
Choosing AEON LED Luminaires for volleyball courts carries a significant number of benefits. From energy savings to improved safety, these are some of the reasons LED lighting makes sense.
1. LED Lighting Provides Energy Savings
One of the primary reasons to use LED lighting for your volleyball courts is to save energy. By switching from other types of lighting to LED, you can save up to 80% on your energy costs, all without sacrificing the quality of your lighting. You can leave the lights on as long as people want to play without worrying about your energy costs.
2. Improved Safety for Volleyball Players and Spectators
LED lighting not only improves energy costs, but it also improves the safety on the court for volleyball players and spectators. With AEON LED Luminaires, specifically, you get a light that is very close to natural sunlight and renders colors naturally. This means less risk of falling because visibility is excellent. Players can more easily dive for a ball when they can see well. Not only that, but the Luminaires create minimal glare, so players and spectators will not have distractions due to glaring light.
3. Create Uniform Light to Improve Conditions for Athletes
Another perk of choosing LED lighting for your volleyball courts is the fact that LED light provides more uniform light. AEON LED Luminaires do not lose their brightness over time like other lighting options. They stay consistently bright from the first day until the last day. They do not flicker, and they are at full brightness instantly. This means uniform light across the court, making the overall play experience even more positive. This can also allow for HDTV broadcasting for professional or college-level events.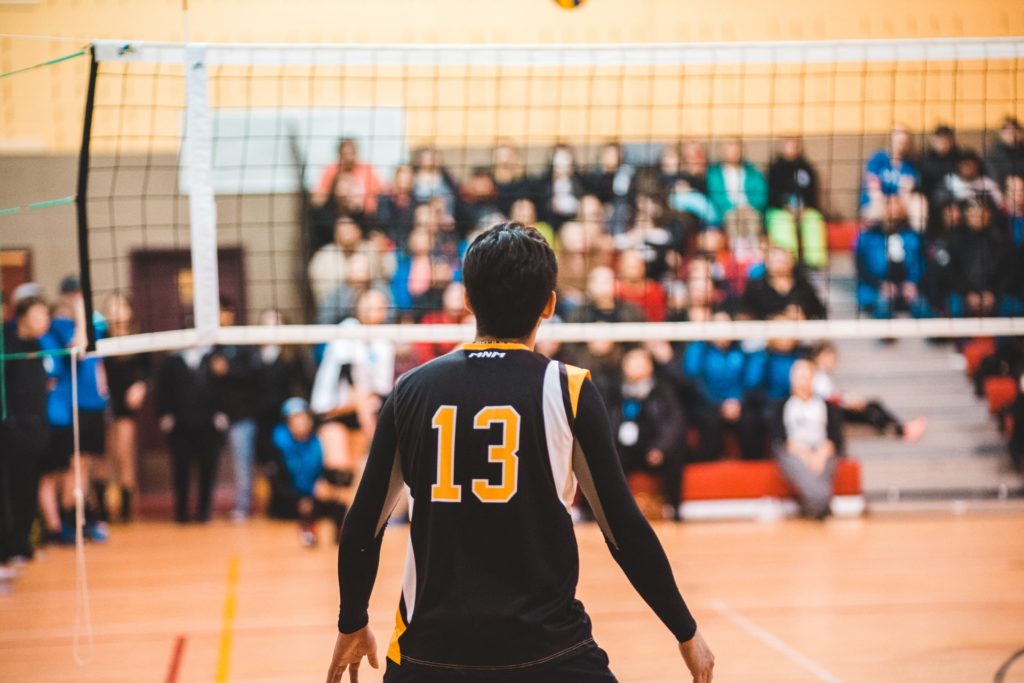 Choosing the Right Amount of Lighting
When lighting a volleyball court, you need the proper amount of illuminance. An indoor volleyball court typically measures 30 by 60 feet. For entertainment volleyball courts, you need 100 to 300 LUX of light to adequately light that space. If you are lighting a professional-level court or game, you need at least 500 LUX.
Choosing the Right Color Temperature
Color temperature is also important when choosing volleyball lighting. Aim for light that renders colors close to that of natural sunlight for the most pleasing experience. AEON LED Luminaires have a high color rendering index of over 85. This rating means that they show colors as true to natural light as possible, and this improves the play and viewing experience for all.
AEON LED Luminaires are the right choice for volleyball court lighting, both indoors and out. They spread light evenly across the court and provide great illumination with the look of natural light. Browse our Luminaires now to find your LED volleyball lighting solution.