Practical and visually appealing lighting tops the most common design specifications when planning or modifying outdoor recreation areas—both public and private. This call for better lighting has only increased as many outdoor spaces find themselves seeing more activity as more people use them during the era of COVID-19, and the need for space to accommodate social distancing.
Good lighting can enhance outdoor spaces by emphasizing walkways, gathering areas, building entrances, and other critical focal points. Adequate lighting can also increase safety and make visitors feel more secure.
The AEON PNR Series For Outdoor Public Lighting
AEON's New PNR Series is designed specifically for providing far-reaching, high-visibility illumination for sizeable outdoor park and recreation areas. With an impressively long lifespan of over 100,000 hours, these luminaries offer crisp lighting without any visual discomfort. AEON's proprietary optics produce ideal light distribution and beam angles for various applications while also providing significant energy and labor savings. With the PNR Series, communities will experience drastically reduced utility bills and eliminate costly maintenance expenses.
Taking advantage of state-of-the-art technology, the AEON PNR Series boasts the following features:
Glare control and uniformity
Instant-on/off
Dimming
Full controllability—even from a remote mobile device
High energy efficiency
Flicker-free lighting
Complete flexibility
A high Color Rendition Index (CRI)
Neighborhood-friendly lighting with no spillage or skyglow
For these reasons and more, you're going to want to consider the AEON PNR Series for all types of outdoor public lighting. Here are three things to consider when planning your exterior lighting needs for parks and other outdoor recreation areas.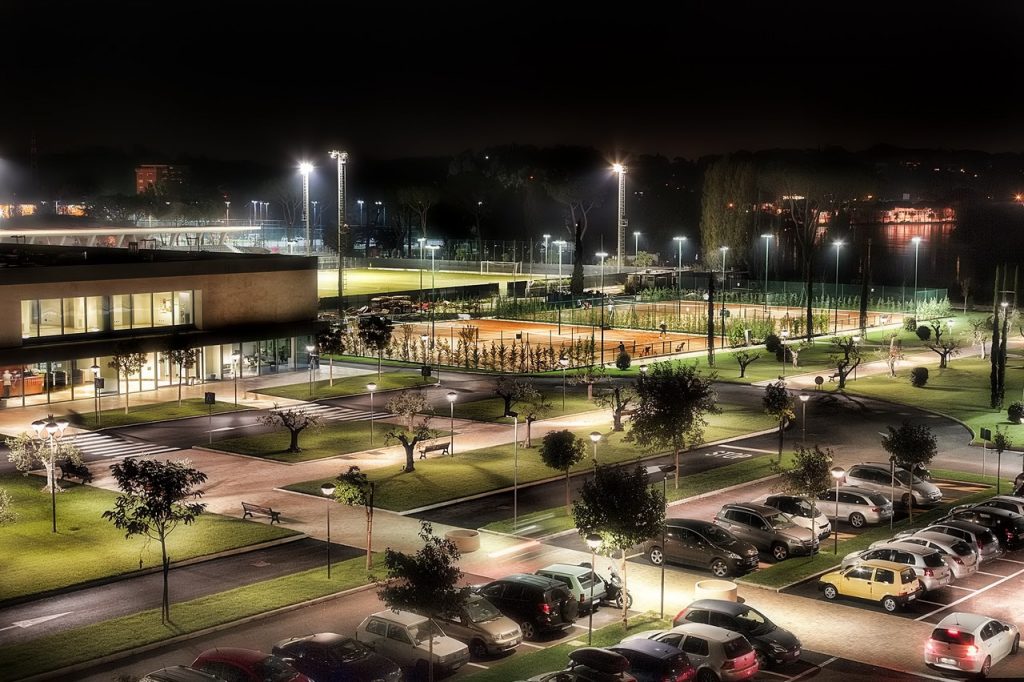 Safety and Community Engagement
How safe someone feels when visiting an outdoor space after dark has a lot to do with what lighting is available. The amount and quality of lighting are used to determine any park or recreation area's overall safety rating. With proper lighting, perceptions of safety increases, as does usage.
Well-lit outdoor areas see less crime and make them more popular attractions for people with families looking for safe social interaction. Some public areas use this increase in the public interest to host family-friendly community events such as outdoor movie nights and music events.
Communities that invest in quality outdoor lighting for their outdoor recreation areas often see increases in funding for public parks, beach fronts, and other recreational areas.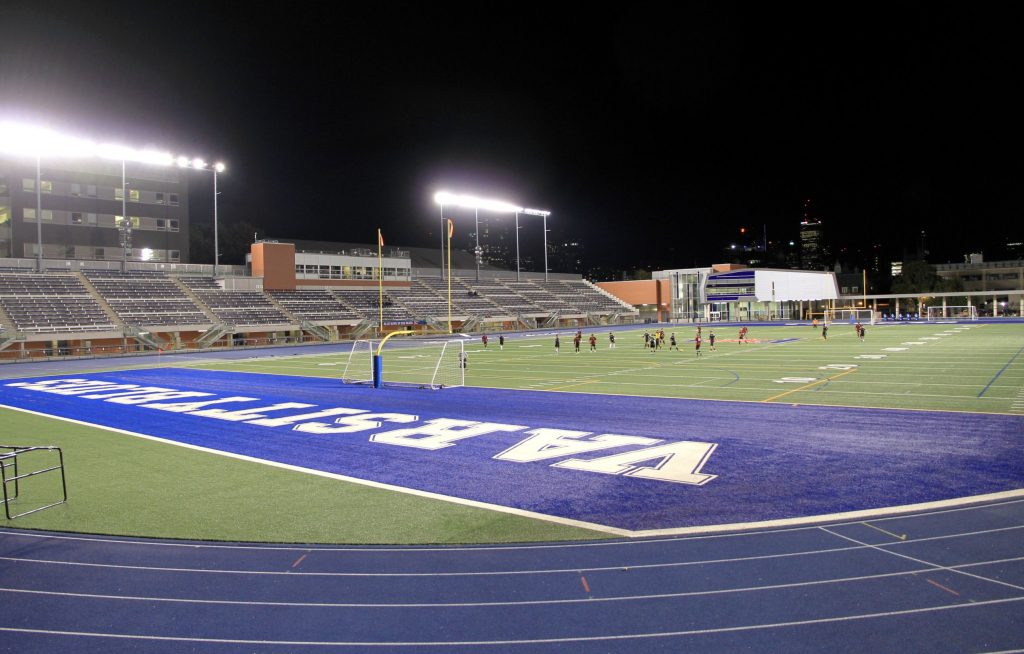 Efficient Energy Usage
Taking advantage of modern lighting solutions is the way to go when it comes to energy efficiency and cost savings.
More people than ever are moving out of deep rural areas and into larger communities. This will lead to increased demand for power not only for residential needs but for street lighting and other forms of public illumination. LED lighting, such as that provided by the AEON PNR Series, can keep a handle on cost and efficiency. With convenient controls, Every size community, from small towns to large cities, can safely and affordably illuminate public areas of all sizes without putting undue strain on local budgets,
This opens up all sorts of possibilities when communities don't need to hesitate before deciding to provide lighting for small venues such as a village-center gazebo or town hall park, to the stadium-sized areas and parks popular in the cities.
Lights can be operated or programmed remotely, either on automatic settings or adjusted live on-site from a mobile device. Operators can even choose to use only those lights needed for a specific portion of a larger area.
There is no need to climb ladders or physically change out lights. AEON PNR Series are long-lasting, energy-efficient, easy to control and enjoy greater visibility. Communities can save a lot of money and time once AEON PNR Series luminaires are installed.
For communities looking to promote green initiatives, another benefit of state-of-the-art lighting technology is that LEDs use only a fraction of the power required by incandescent or sodium-vapor bulbs.

Flexible Planning Based On Need
When determining lighting needs and budget, a lighting system that uses BRAND NAME is flexible enough that the most critical areas can be seen first, with additional lighting solutions added as budget permits to areas also in need of extra illumination.
One usually begins with high-activity areas such as entrances and exits, parking, gazebos, sports fields, benches, and main walkways that tend to be the focus of pedestrian activity after dark. From there, outdoor planners can then consider additional walkways, other areas of public interest and use, landscaping, water features, etc. Coming in last would be areas that would not usually be lit at all because nighttime use would be inappropriate or unsafe.
Placement can be adjusted relatively quickly, allowing outdoor area managers to get the lighting just how they want it and get the most out of their luminaries. They can coordinate usage with important signage, and placing for some street visibility means the potential for drawing in more people.
Lighting the Way For the Community
The freedom to gather, enjoy the outdoors, and build positive memories with friends and family is more important than ever these days. For those reasons and more, the call for outdoor public spaces with better facilities—including quality lighting, is rising.
Thoughtful, affordable lighting design encourages safe, energy-efficient, and well-designed parks and recreation spaces, so that communities can continue to thrive even during the most challenging times. Contact AEON for more information on our LED lighting products made for outdoor parks and recreational spaces.