AEON Case Study - TSU Intramural Fields
Overview
Tarleton State University's Intramural Fields are located in Stephenville, TX.
The Intramural fields at Tarleton State University originally had 150 x 1500W Metal Halide fixtures across the fields. With the traditional fixtures having constant issues such as lamps burning out often and consistently having to replace ballasts, the maintenance costs were steadily mounting. To alleviate this issue, they decided to look for an LED Solution that would best fit their needs. The Intramural Fields are used for Intramural Softball, Baseball, Flag Football, and any other outdoor recreation for the University. After reviewing all of the features and benefits, Tarleton State University selected the AEON LED Sports Luminaires as the best Solution for their needs.
Solution
To cost-effectively upgrade the Intramural Field lighting, Tarleton State University turned to AEON LED Sports Lighting. To replace the 150 x 1500W Metal Halide Fixtures, a photometric study was done, and showed that using only 80 x 440W AEON Sports Luminaires could illuminate the two fields and increase the current light levels immensely!
The Northwest field has 38 AEON Fixtures and the Northeast Field has 42 AEON Fixtures. The 440W AEON Sports Light dramatically improved the visibility by increasing light levels by 30% while cutting energy consumption by 85%.
The retrofit solution using AEON Sports Lighting selected by Tarleton State University minimized upfront costs by utilizing the existing poles. Additionally, with a rated luminaire life of up to 100,000 hours, the AEON Sports Luminaires will last over 5+ times longer than the old Metal Halide Lamps. Ballasts were also eliminated from the circuit, additionally reducing maintenance costs and energy consumption.
Savings
Prior Traditional Energy Consumption (including Ballast Draw Factor):
150 pcs. x 1,610W = 241,500W
Current AEON Energy Consumption:
80 pcs. x 440W = 35,200W
Conclusion
Tarleton State University now has a LED solution that will last them years on end allowing them to spend their time, money, and resources on more productive projects instead of changing out failed lamps and ballasts. With a 30% increase in lumen output and a 85% reduction in Energy consumption, AEON Sports will make the facility more enjoyable for students and easy on resources.
Drew Downing, Student Intramural Supervisor, had this to say in regards to the new AEON LED Lighting System on the Intramural Fields: "The lights at the complex were almost unplayable before we had the new lighting installed. The new lighting is truly like night and day difference. It's amazing to play with the new lighting!"
AEON Sports Lighting provides the right solution for your indoor & outdoor facility needs. Whether that is a local ball field at your municipality or a large college football Stadium AEON has the right solution for your facility. To find out how we can help bring your Sports Lighting into the new decade, contact us below.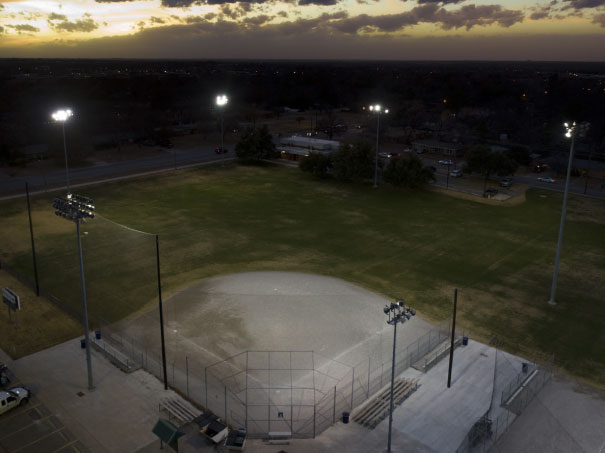 BEFORE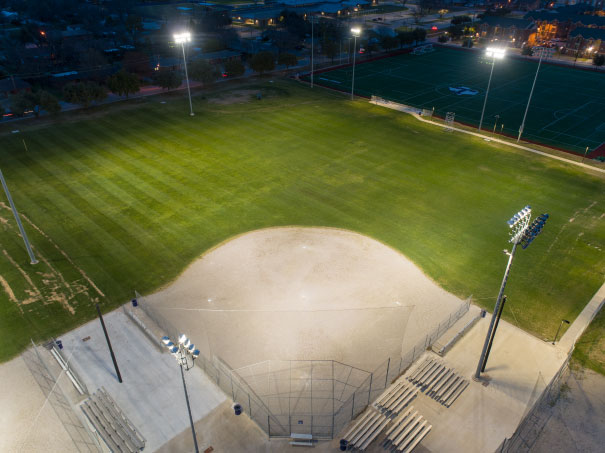 AFTER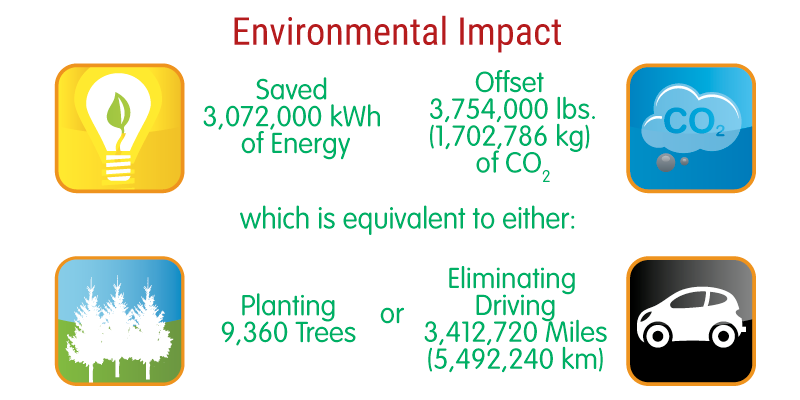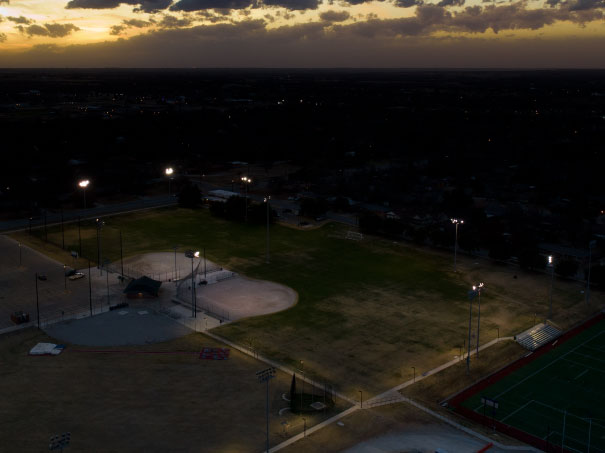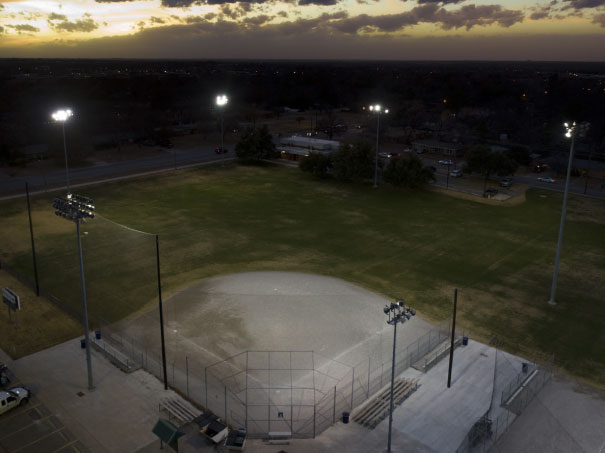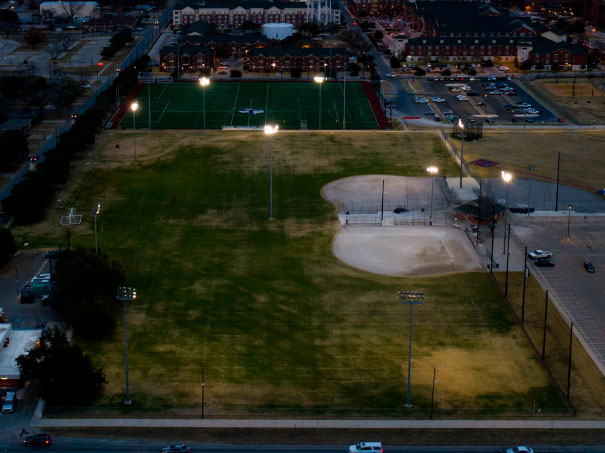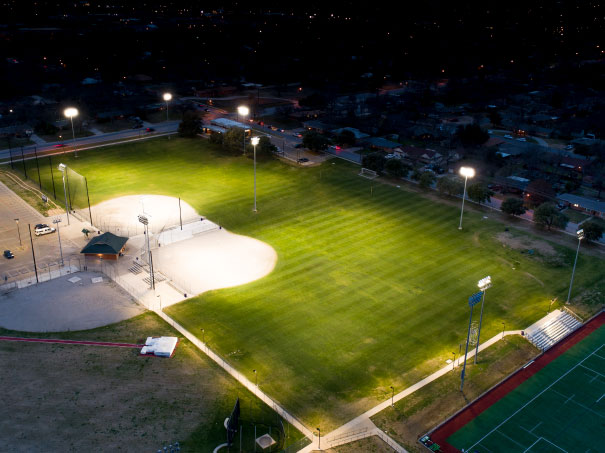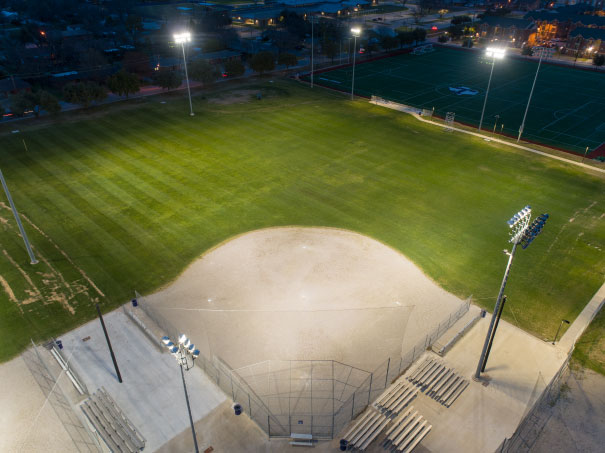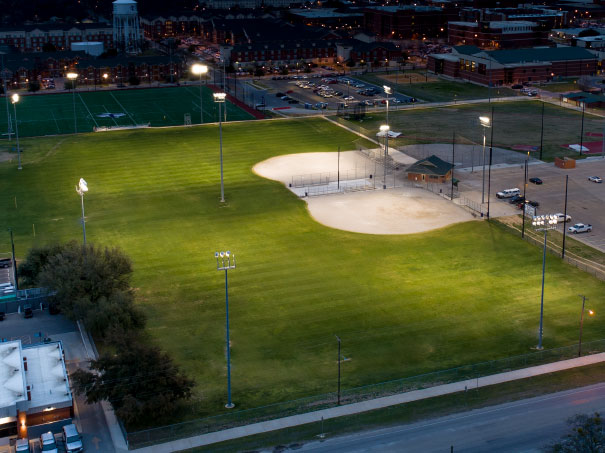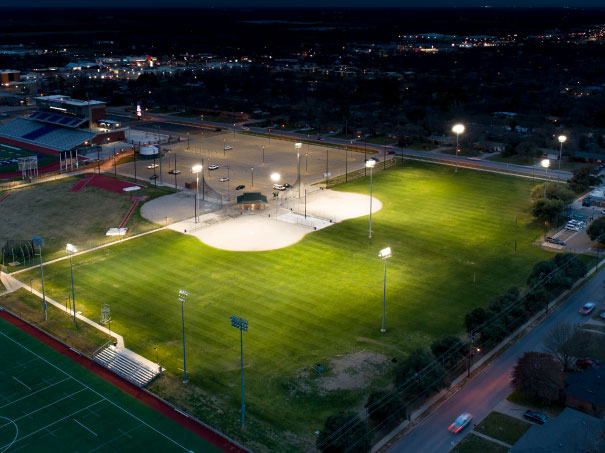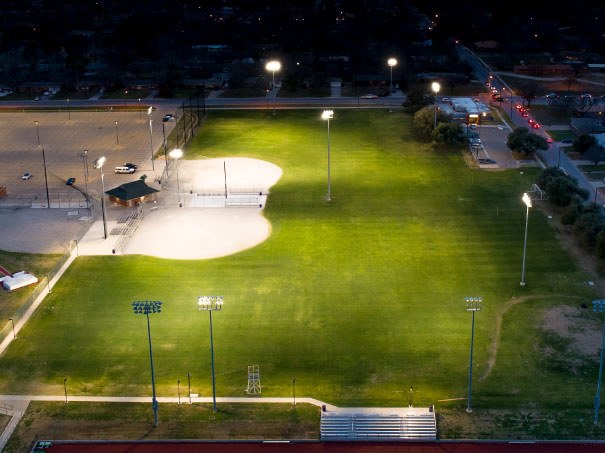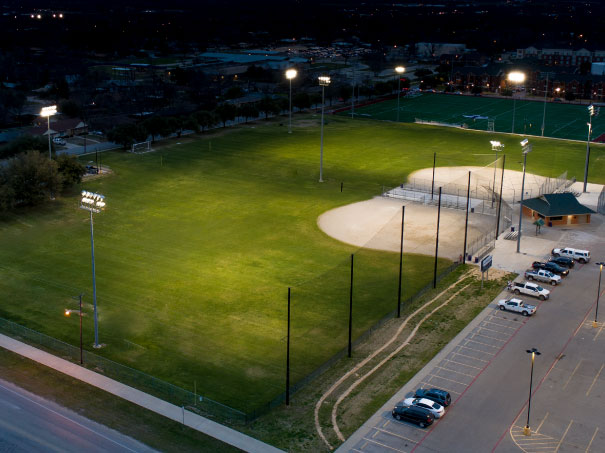 Are you interested in purchasing products or speaking with a true lighting expert? Please fill out the form below, and we will be in touch shortly!
International Headquarters
9410 D DUCKS LANE
SUITE A
CHARLOTTE, NC 28273
UNITED STATES