Outdoor Lighting for Spring Sports
Proper lighting is essential to enjoying just about any sport, indoors or out. In the spring, when more and more people are heading outdoors to enjoy their favorite recreational pastimes, you need adequate stadium or field lighting to ensure athletes and recreational players can see well. Even the best-trained athletes will struggle with their performance if their facility is not well-lit. AEON LED Luminaries provide the right balance between cost-effectiveness and exceptional lighting, giving you the ability to light the fields for your spring sports properly.
Baseball Lighting Demands
Baseballs, because of their small size, can be hard to see. Following the ball from the pitcher to the bat and the outfield requires careful observation, but when the sun starts to set, it also requires proper lighting. Poor color rendering and glare can make it impossible for players and spectators to see that tiny ball, limiting your enjoyment of your spring softball leagues. For games that will be televised, proper color rendering is even more vital to ensure the ball and the players are seen clearly by home viewers. Since games often head into the after-dark hours, keeping your fields properly lit is a must.

Volleyball Lighting Demands
In the spring, outdoor volleyball leagues start in earnest. Whether you have a sand volleyball facility or an outdoor hard court, you will want to light it properly. For volleyball, a key feature of adequate lighting is a lack of glare. The white of the volleyball gets hard to see, especially against sand, when the lighting creates a glare. Players and spectators alike need the benefit of bright, glare-free lighting so they can see each serve, dive, and spike.
Tennis Lighting Demands
Tennis is a fast-moving sport with a small ball. For players to hit the ball with precise accuracy, they need to be able to see it. When the sun goes behind a cloud or if the match is played after dark, the right lighting will keep the enjoyment in the game. More accurate returns mean a more enjoyable match for both players and spectators. 
Soccer Lighting Demands
Soccer is another spring sport with a fast pace, and players need a well-lit field to play well. For soccer, lighting with a wide beam angle is important because the field's large size requires a wide beam of light. Proper color rendering can help with jersey colors are similar, and glare-free designs prevent problems when the light glares off the ball. Good lighting also helps spectators keep their eye on the ball and their favorite player, even when the action moves quickly.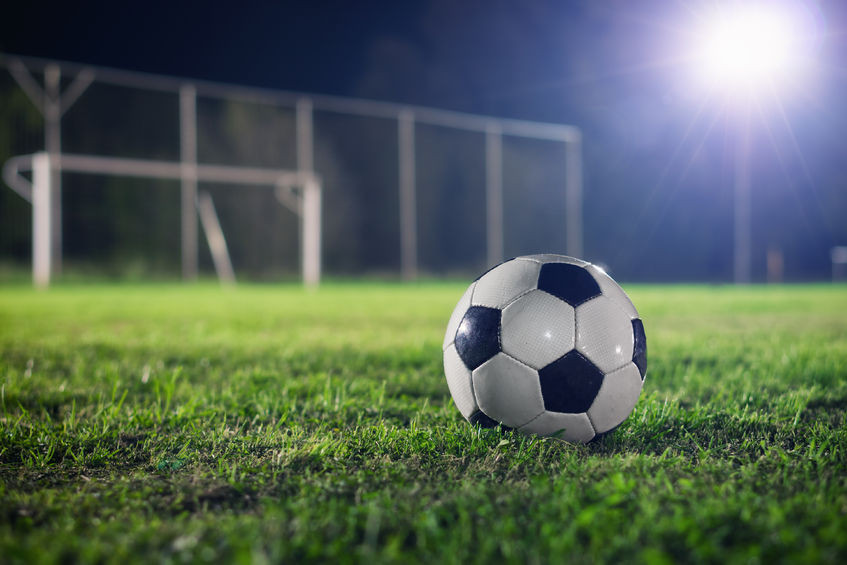 Lacrosse Lighting Demands
Lacrosse has similar lighting demands as soccer. You need a well-lit playing field for proper color rendering and safe gameplay. Glare and dim lighting can make it difficult to play safely after dark. The addition of the lacrosse sticks means safety is even more critical in this sport, and an errant swing can have damaging effects. Proper lighting is vital to protecting players on the field and off.
Trust AEON LED Luminaires for Spring Sports Lighting
As your spring sports gear up for an exciting season, make sure your fields and stadiums are ready with proper lighting. With a UGR of less than 19, AEON LED Luminaires create little to no glare, adding to the safety of your spring sports facilities. Also, these lights show colors true with a color rendering index of greater than 85, which is one of the highest for this class of light. These luminaires are perfectly designed for sports broadcasts, providing excellent color rendering and crisp, glare-free illumination to allow events to be televised whenever needed. They also have a wide beam angle, allowing you to light more of your facility with just one light pole.
Not only do these lights offer the best color in the industry, but they are also known for their longevity. When spring sports are in full swing, you don't want to fight lights constantly in need of replacement. AEON LED Luminaires last much longer than other lighting options with minimal risk of heat or weather damage due to their unique design, giving you more days of play throughout the spring. They are also highly efficient, and sports facilities can save up to 85 percent when switching from traditional lighting to AEON LED Luminaires.
As you prepare for your spring sports season, let AEON LED keep things well-lit. Reach out to our team today to learn more about our lighting options and their benefits for your outdoor spring sports facilities.