Overview
At William Paterson University, they were looking for a Sustainable & Efficient Lighting Solution for their football stadium. They had 52 metal halide light fixtures that were 1,500W that needed replacement. Many of the old lights dimmed, yellowed and even stopped working altogether and it was time for an upgrade. Upgrading the lighting to LED was an important factor for the university embracing New Jersey's clean energy future.
Solution
Being able to use the existing light poles that helped reduce cost of the overall project. A photometric study was done to see what would be the ideal solution to fit William Paterson University Football Stadium. A one-for-one fixture replacement was designed with 52 AEON's 750W Luminaires that utilized the multiple NEMA 2, 3, 4, 5 and 6 beam spread that allows for optimized configuration of the football field.
The 52 - 750W AEON LED Luminaires was selected to offer the solution that William Paterson University needed. AEON Luminaires are neighborhood friendly, making the light go onto the field and not on the surrounding properties. No light spillage or sky glow. The light goes exactly where you want it to go.
"Upgrading the lights at Wightman Stadium is just the latest in our efforts to making William Paterson a greener campus," said Kevin Garvey, Facilities President of William Paterson University. "We are committed to sustainability and embracing New Jersey's clean energy future, not only for our current students and faculty, but for generations to come."
AEON Proprietary Glare Free Optics offers a UGR <19 that provides no uncomfortable sensation or visual discomfort for the players, spectators and broadcast. Precise, Custom-Engineered Optics are excellent for HD/4K broadcasting that has a high CRI >85. Perfect for Slow-Motion Flicker-free Recording and Digital Photography.
Savings
Prior Traditional Energy Consumption (including ballast draw factor):
52 pcs x 1,610W= 83,720W
Current AEON Energy Consumption:
52 pcs x 750W= 39,000W
Energy Savings: 44,720W - 53%
Conclusion
The 750W AEON Luminaires will provide Wightman Stadium for years to come, allowing the university to spend their time, money, and resources to enhance the student experience instead of changing out failed lamps and ballasts. Better Light with less energy consumption. Our Proprietary Luminaires offers Uniform and Constant Light Levels throughout the Life of the Luminaire, with Minimal Lumen Depreciation.
"This was an exciting project for us because we were able to do something that not only achieved energy savings but increased their aesthetics and overall visibility for night games," said Doug Gehlbach, Director of Operations at Donnelly Energy. "As a former Alma Mater of William Paterson, this project was not only close to our office, but it was especially close to my heart. We're always happy to help our neighbors."
If you want to build a State-of-the-Art Lighting System from the Ground-Up or Update your Current Lighting System, AEON has the right solution for you and your project.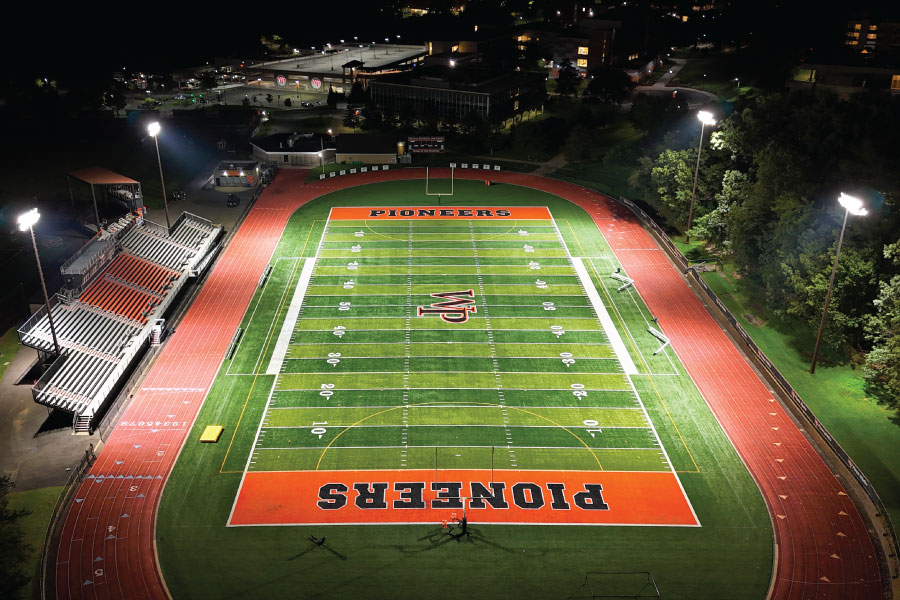 Efficient Lighting Solution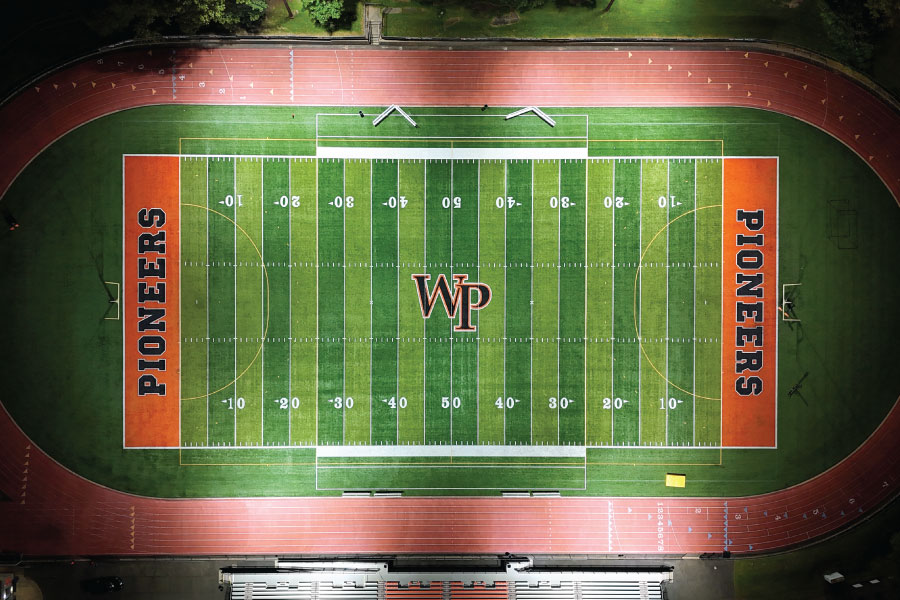 Ready for Broadcast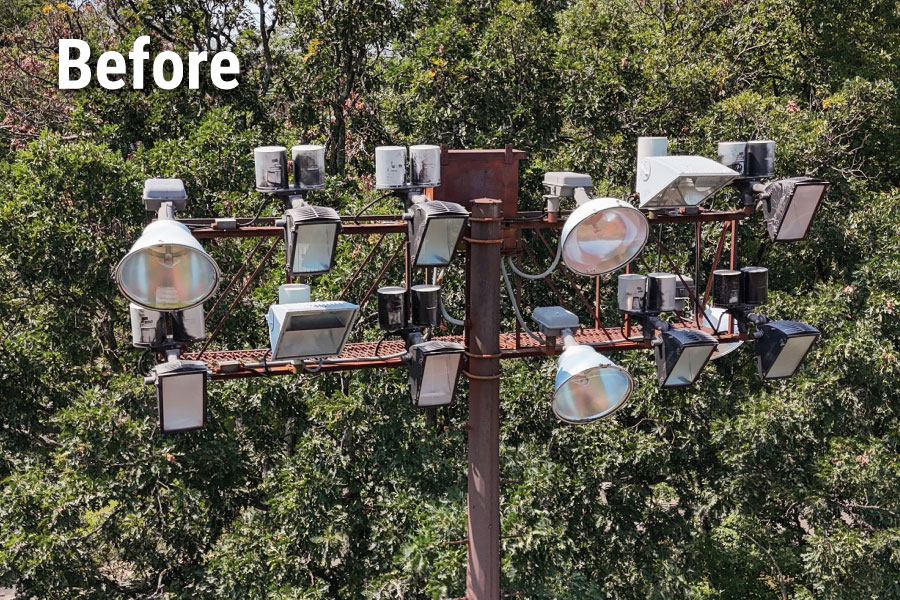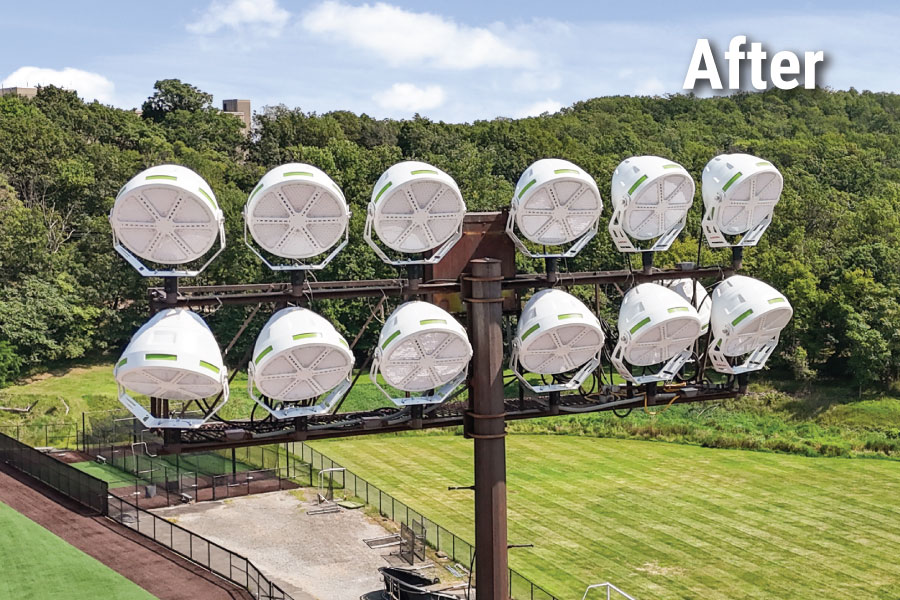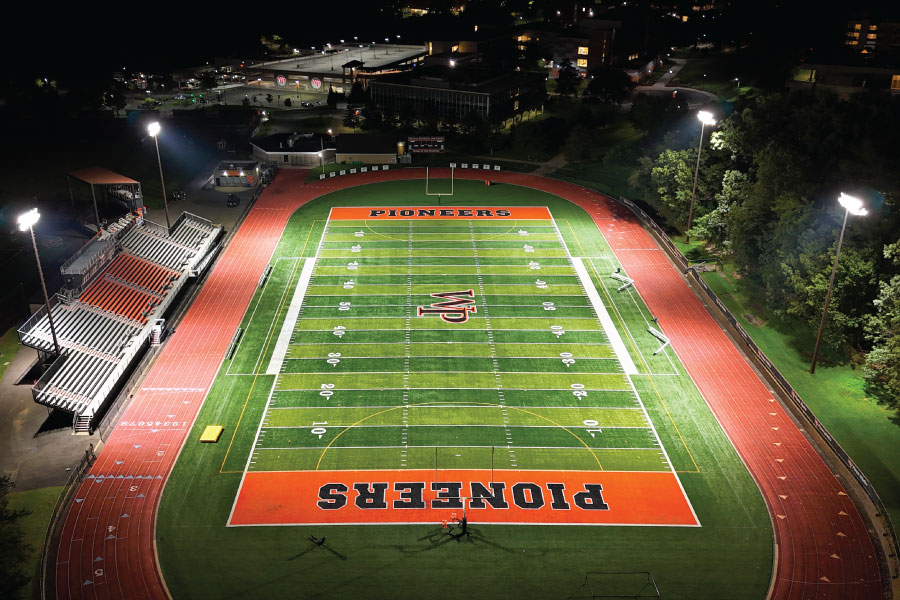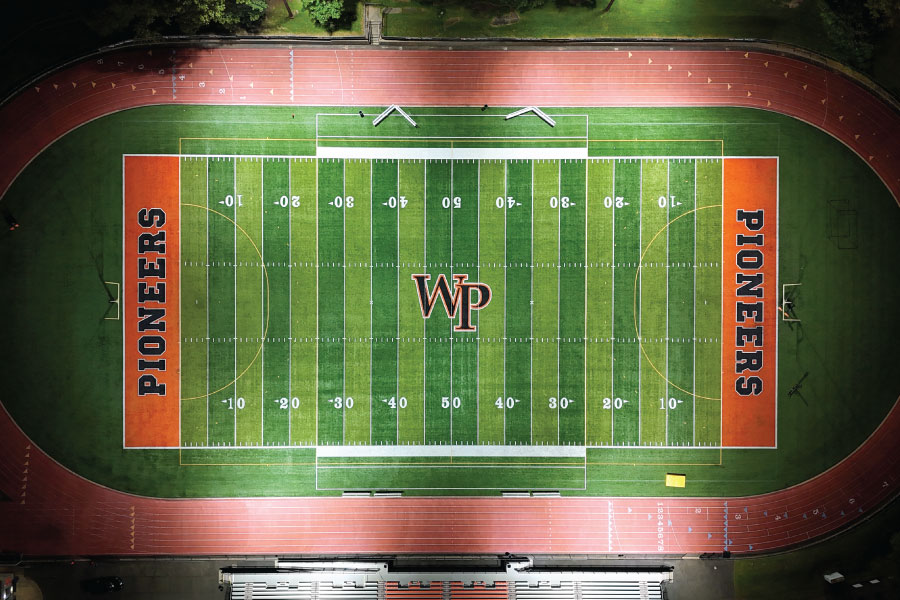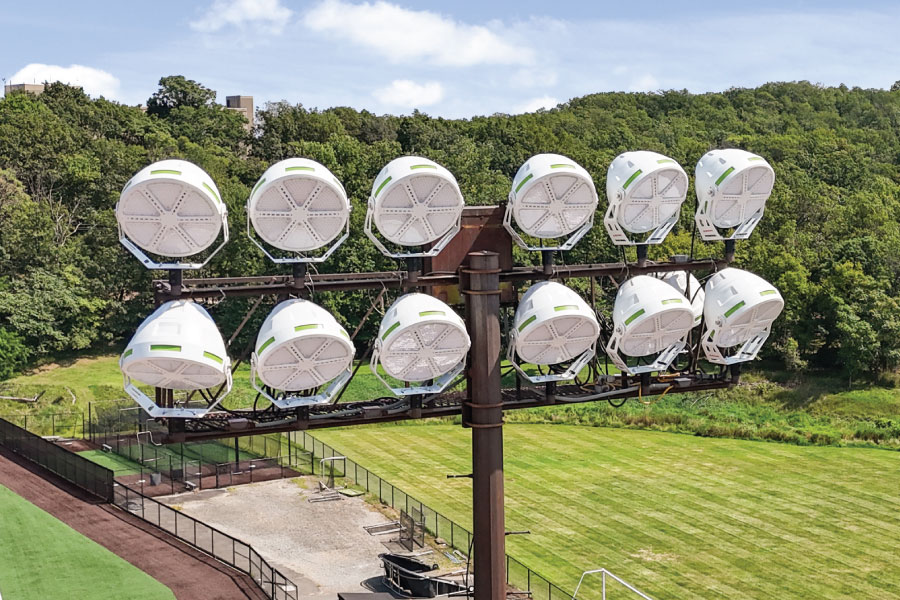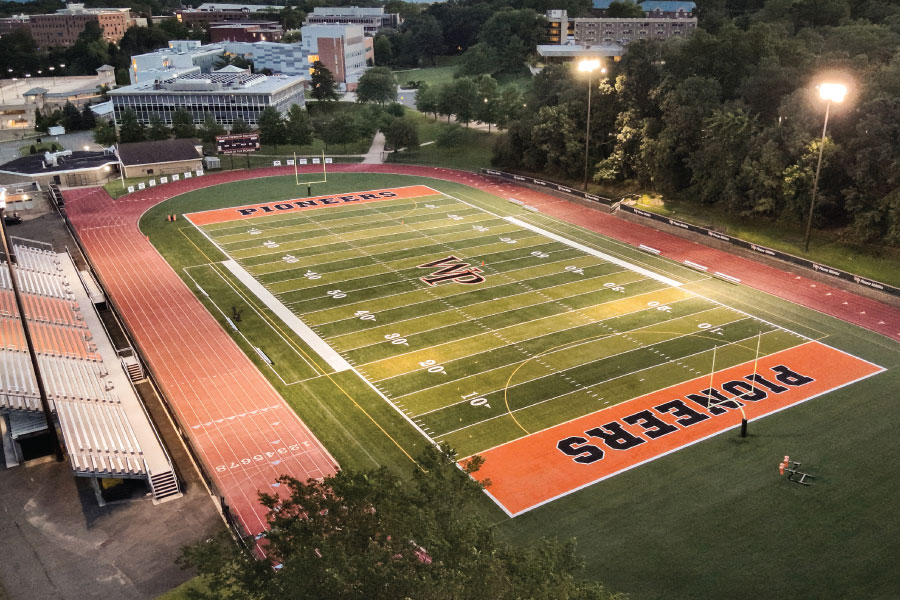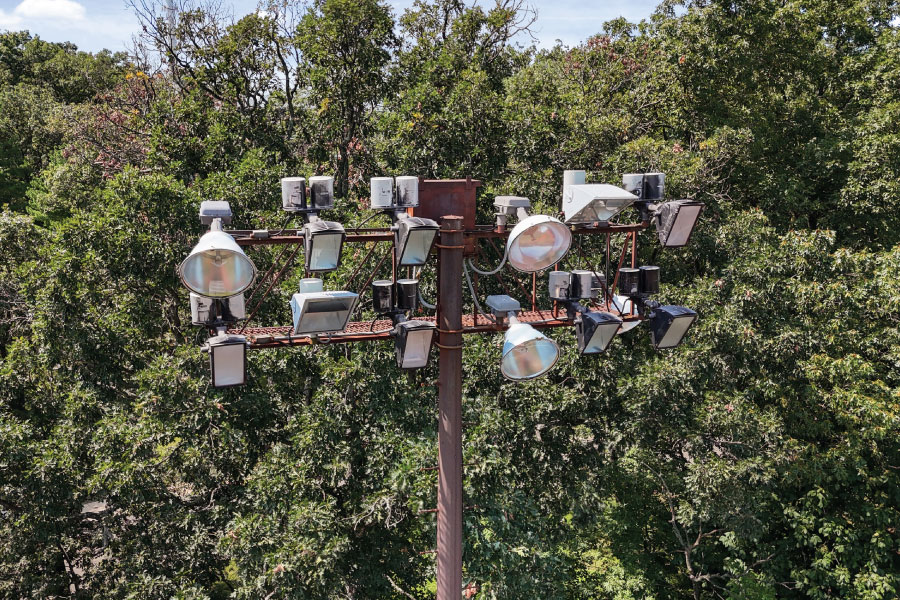 Are you interested in purchasing products or speaking with a true lighting expert? Please fill out the form below, and we will be in touch shortly!
International Headquarters
9410 D DUCKS LANE
SUITE A
CHARLOTTE, NC 28273
UNITED STATES